This page is my go-to guide of my favorite things. Whether you're married or single, pregnant, a new mom or the really cool friend , you'll find most everything you'll need here. I've put a ton of work into this list; and hope you'll find it helpful. I have tested every recommendation on this page. To make it easy to navigate, everything is broken down into categories. I've also marked certain items as "Essential" to help you prioritize.

Before digging into these awesome resources I know and trust, an important disclosure:
Some of the links below are affiliate links, which means that if you choose to make a purchase, I will earn a commission. This commission comes at no additional cost to you. I've worked hard to recommend items that are helpful and both high-quality and inexpensive. These are all items that I currently use and have done demo videos for (or will be doing a demo video soon). Do note that you also can also buy many of these things at your local store if you like.

⬇️ Health & Nutrition ⬇️
Click Photos Below To Purchase



⬇️ For Your Baby Bump ⬇️
Click Photos Below To Purchase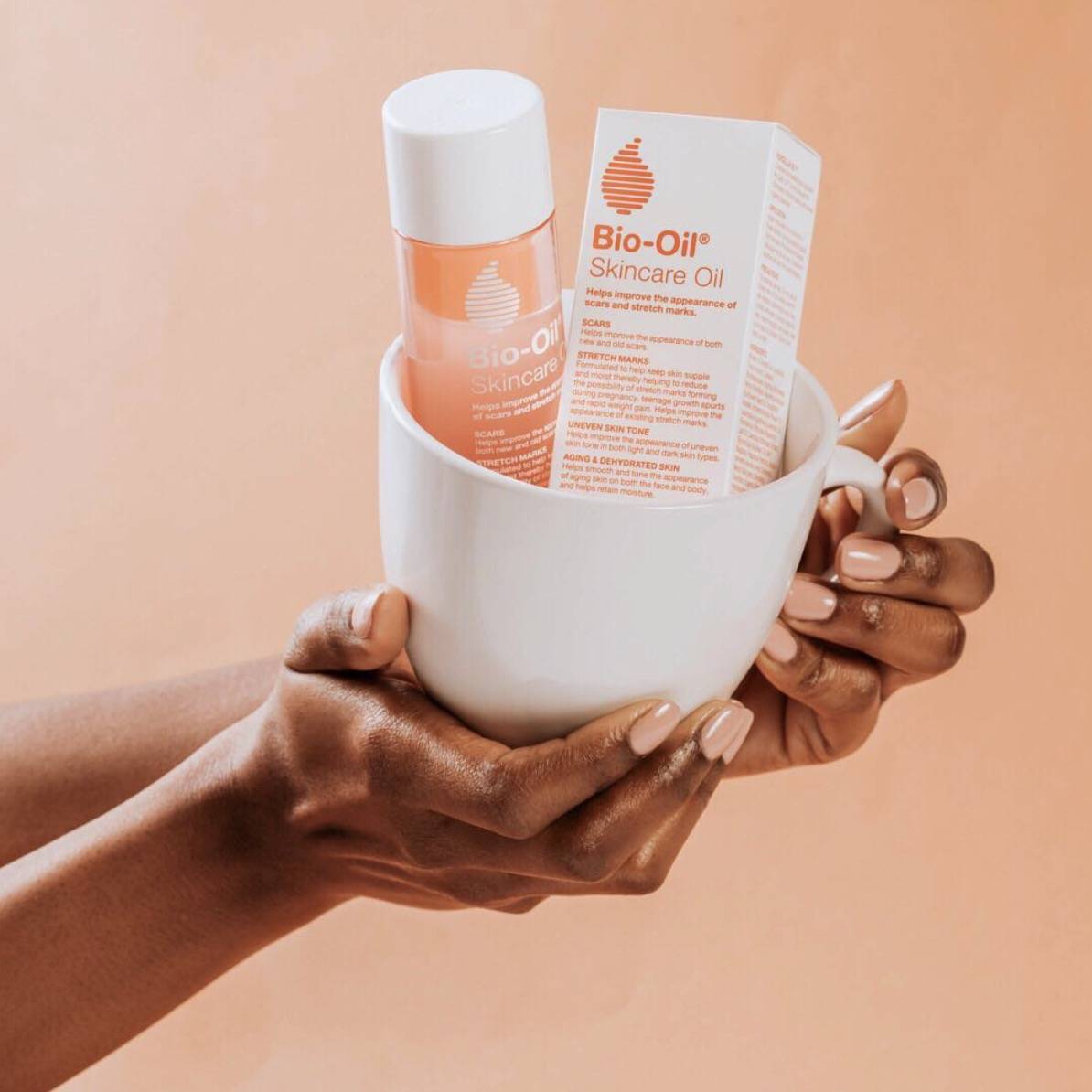 I thought Bio-Oil was just all hype before I actually tries it. BUT it's magic in a bottle and is my number top recommendation to prevent stretch marks during pregnancy. It's rich and light at the same time. I still use it to nourish my skin during the winter. If you have scars, stretch marks, uneven skin tone, aging Skin or dehydrated skin you need this in you life.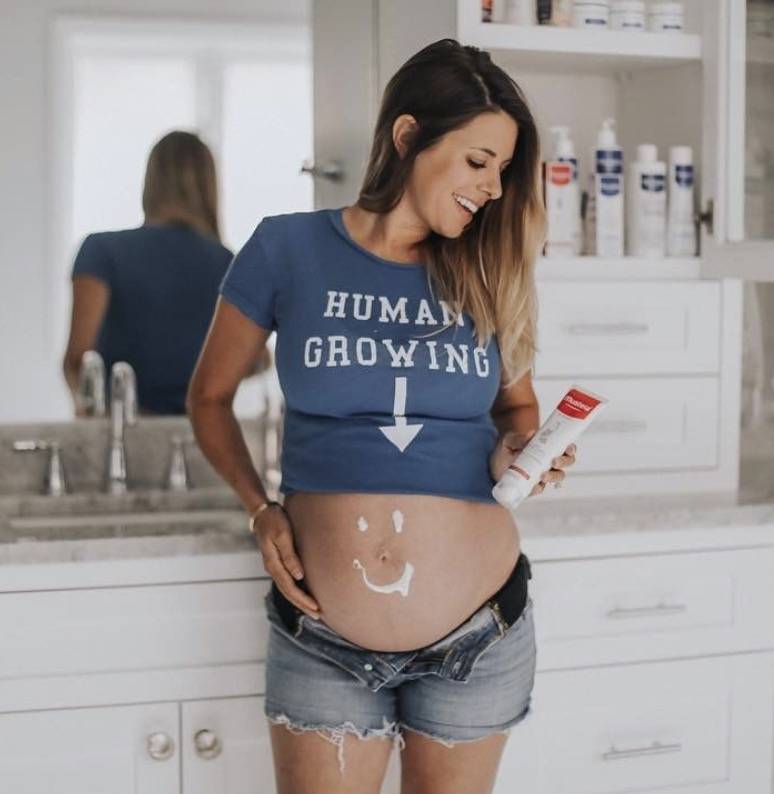 Mustela Stretch Mark Cream
This stuff is sooo smooth and creamy. I applied it to my belly twice a day under the Bio-Oil. Don't rub it in with the Bio-Oil too much because it will start to feel weird. Try it and you'll see what I mean. It also made me feel super fancy because of the name and the smell. I love the smell soo much I still use it as regular body lotion. lol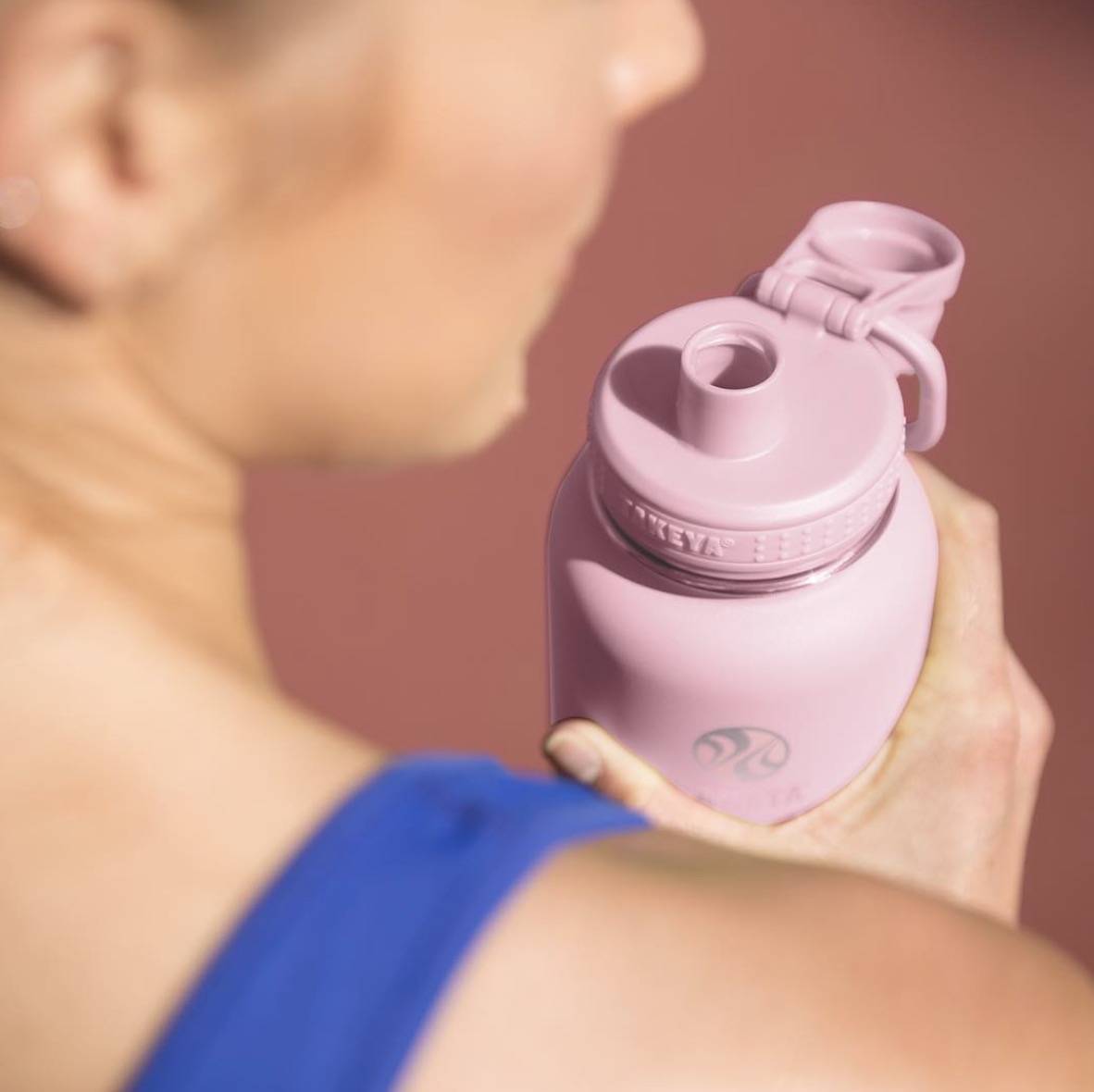 Water is sooo important when you are pregnant. If you are trying to prevent stretch marks you MUST hydrate from the inside & outside too. You can use any water bottle. but I like these Takeya bottles because they are insulated stainless steel for hot or cold liquids, BPA free, come in different colors, have small spout to drink from and a wide lid so you can clean them easily or add ice and fruits.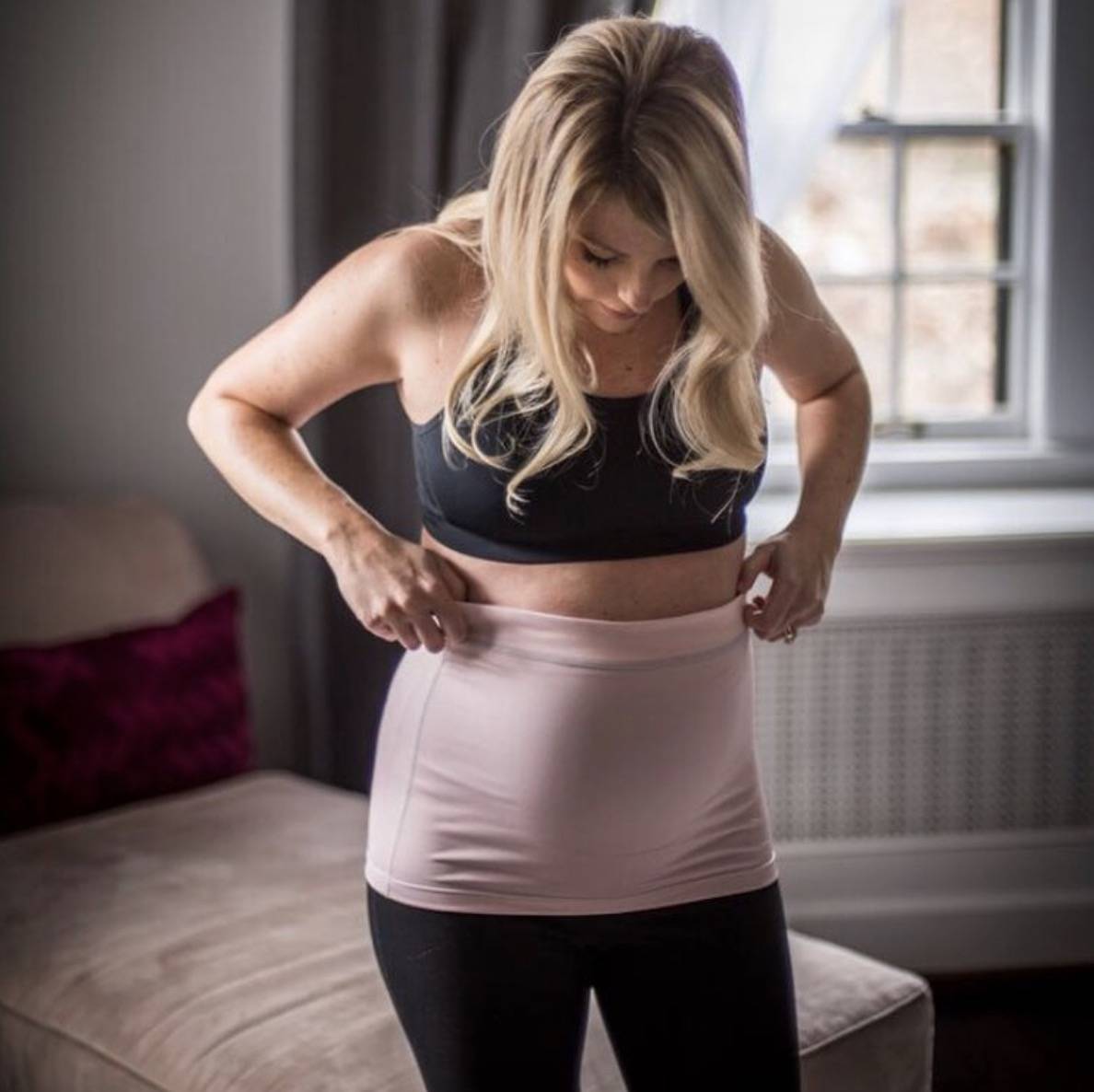 When I was pregnant I lived in my belly bands. So make sure you get at least 2. After applying all these oils and creams to my bump I didn't want them to just rub off or for them stain my clothes. So I used my belly band to seal them in and give my skin a little extra time to soak up all the added moisture. If your belly itches you can gently scratch while wearing it.


⬇️ Mommy & New Baby ⬇️
Click Photos Below To Purchase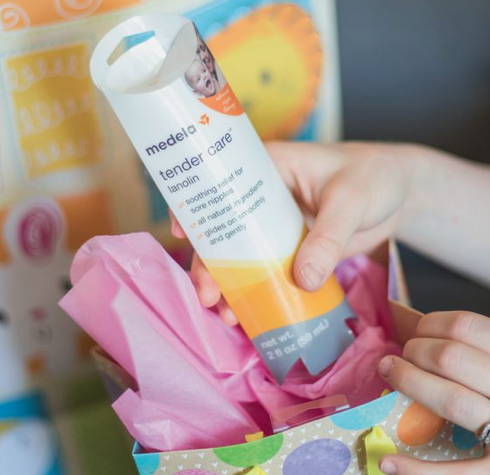 Medela 2oz Tender Care Lanolin
Nursing your baby can be a beautful thing, but by day 3 you often get blitsers or super sore and cracked nipples because they are not use to the friction that is assoicated with nursing. Make sure you get a lanolin oitment Now, just incase you need it later. It's great for irritated nipples from breast-feeding and it can also be used for diaper rash. It's an all natural oitment and won't irritatare mom or baby.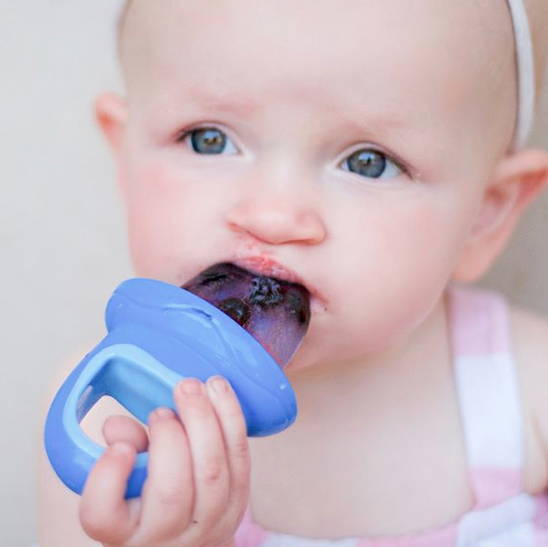 Jubilee started teething when she was young and to sooth her gums I made frozen breast milk pops. These little molds are a life saver. There are no sharp edges to worry about, the handles are easy for little hands to hold and the rounded popsicle it makes is perfect for little mouths. Blue the handle snaps into mold so you have perfect popsicles every time, there's a reservoir to catch drips and they are made with BPA free plastic.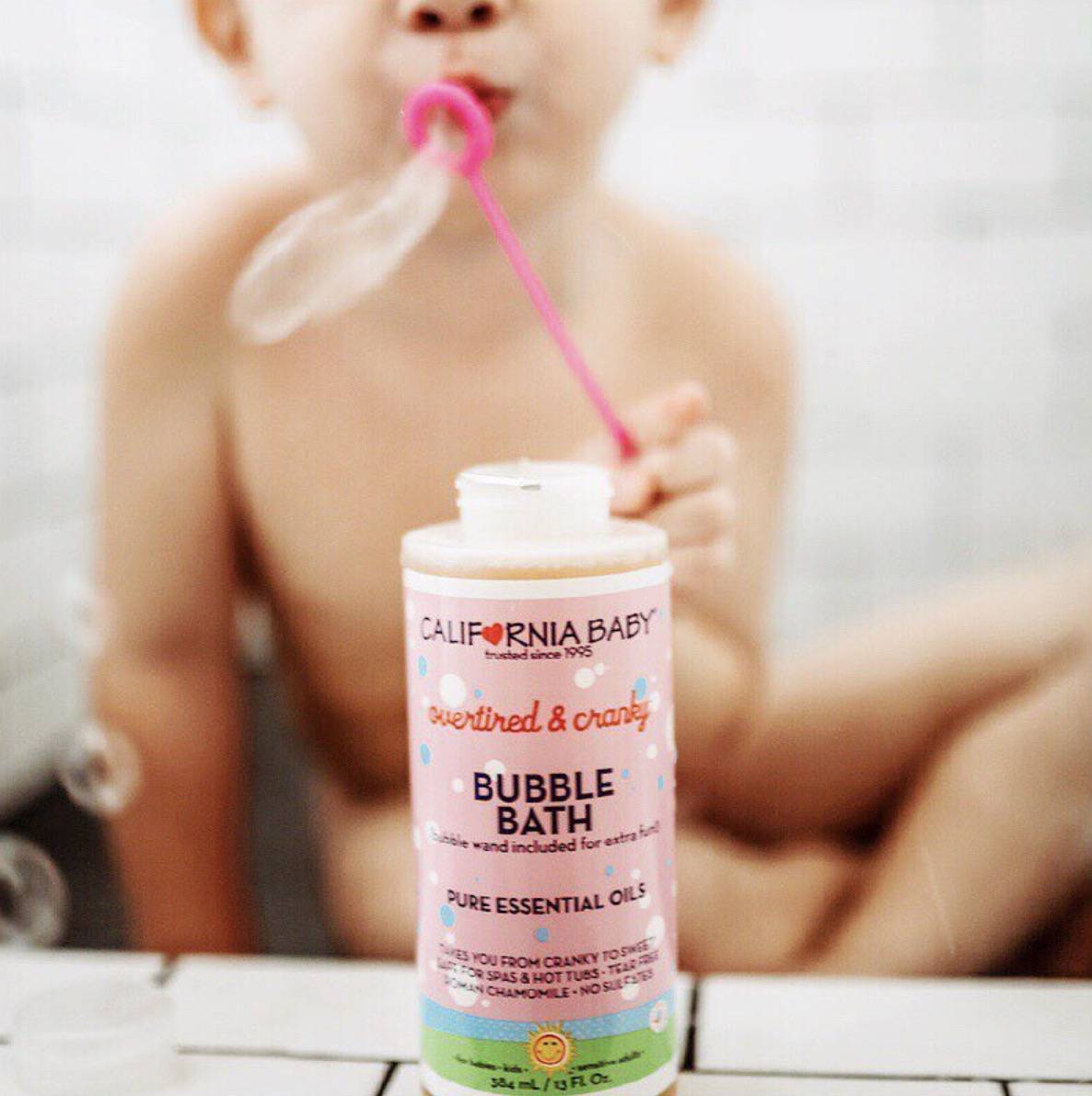 California Baby Bubble Bath
This bubble bath with a bubble wand in it is sooo clever. I wish I had thought of this. They are made with plant-based ingredients and pure essential oils to create mountains of bubbles without drying or irritating sensitive skin or eczema. Jubilee loves when I blow bubbles for her during bath time. just a heads up the solution is very watery but powerful. You will have to give it some extra agitation to make tons of bubbles.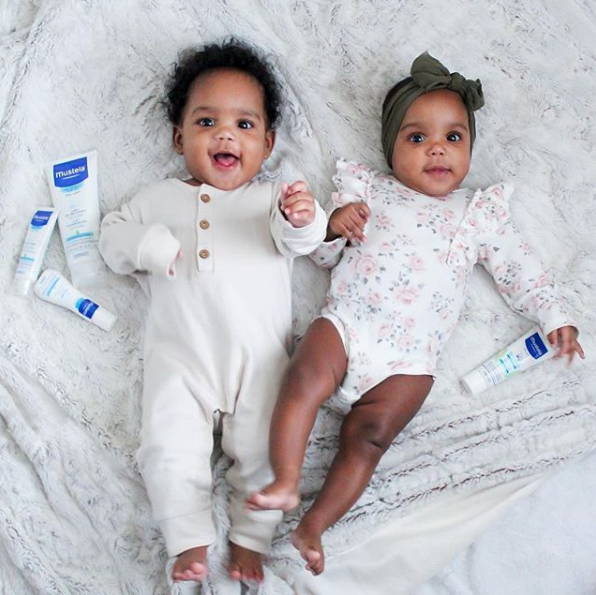 Let me just say again how much I love the scent of this stuff. Start out with the Newborn Arrival Gift Set. This set contains 5 essential, natural skin care products, which are specifically designed for a newborn's delicate skin. Then figure out what products you must have. For example I always used the Gentle Cleansing Gel into bath, but put Nutiva Organic Coconut Oil on her after instead of the Hydra Bébé Body Lotion.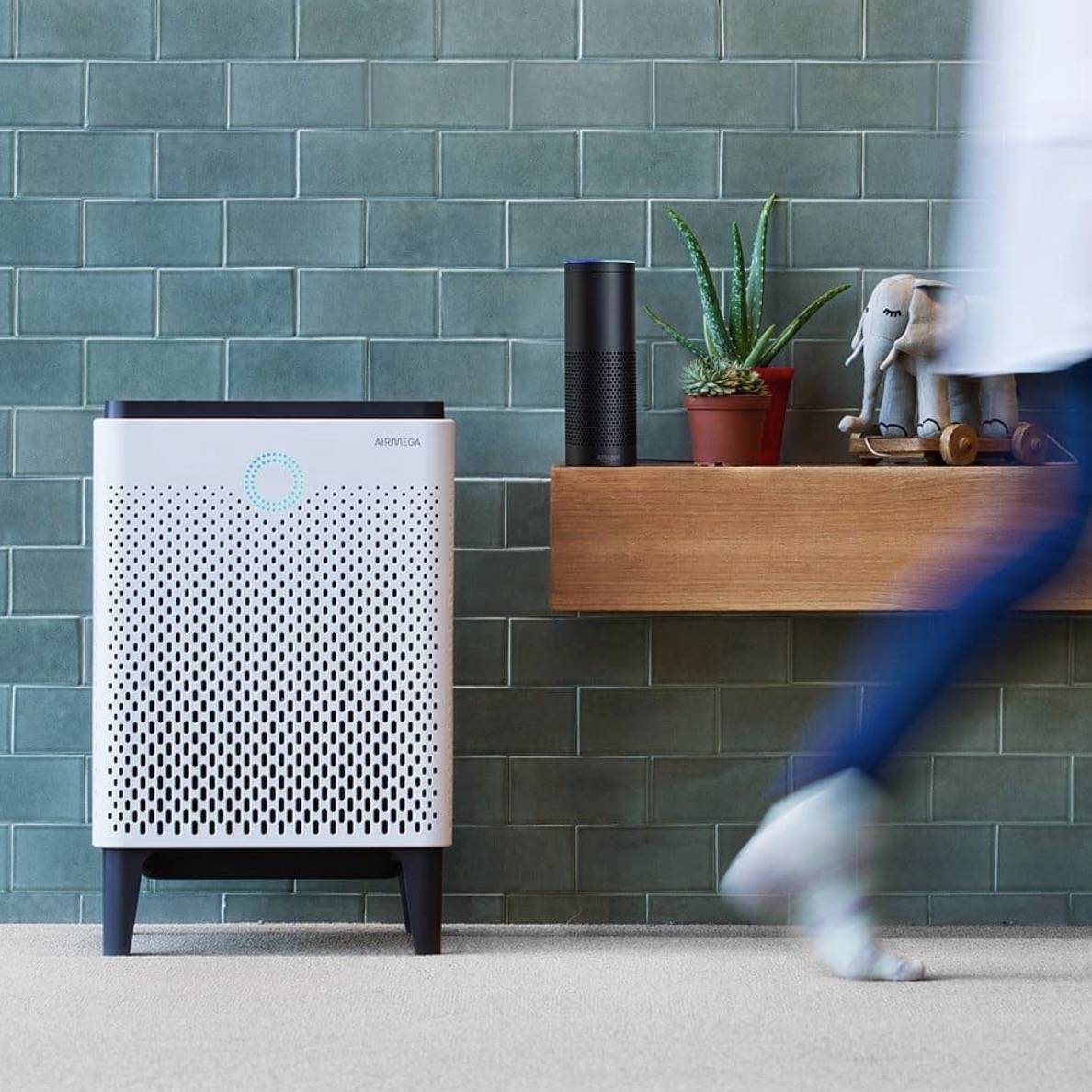 We live in LA in a home built in the 30's and I love all the character and charm, but LA has poor air quality and old homes have lots of dust that accumulates. So, After Jubilee was born I got the Airmega air purifier because it has a HEPA grade filter. HEPA filters are used to filter out dust, lead and even asbestos from the air. It works withGoogle Home/Alexa, has a real-time air quality update, is soooo quite and has a sleek design.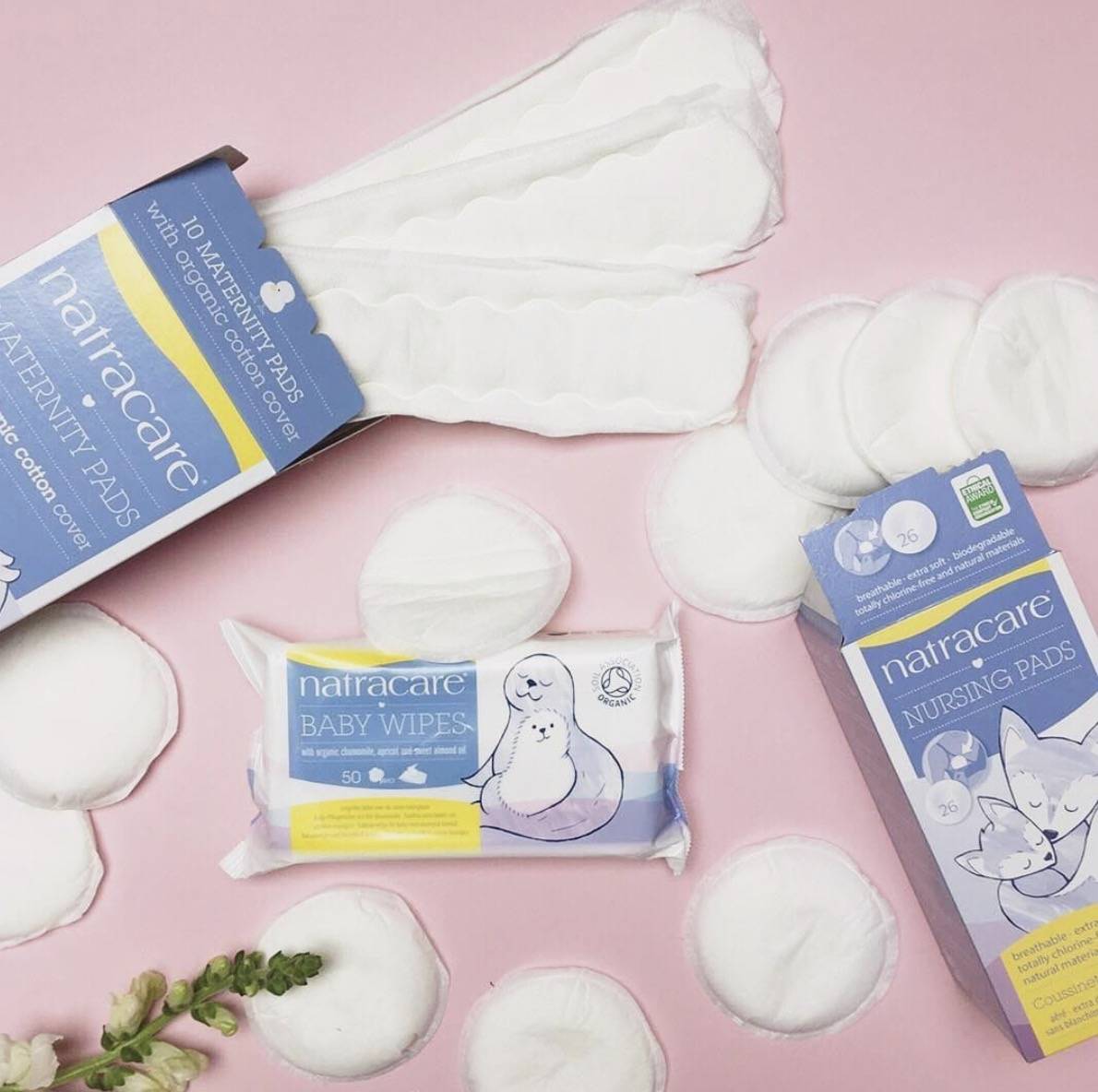 Natracare, Maternity Pads with Organic Cotton Cover
I know some people hear the word pad & just cringe, but these ones are the best ones I founnd, they are made from all natural oranic cotton so they breath and don't feel soggy. I made mine into padsicle, by adding aloe vera gel, esentional oils and chilling them in the fridge. I know it sounds kinda weird, but they feel amazing after giving birth. Go to www.Godtivity.com/ for my padsicle recipe.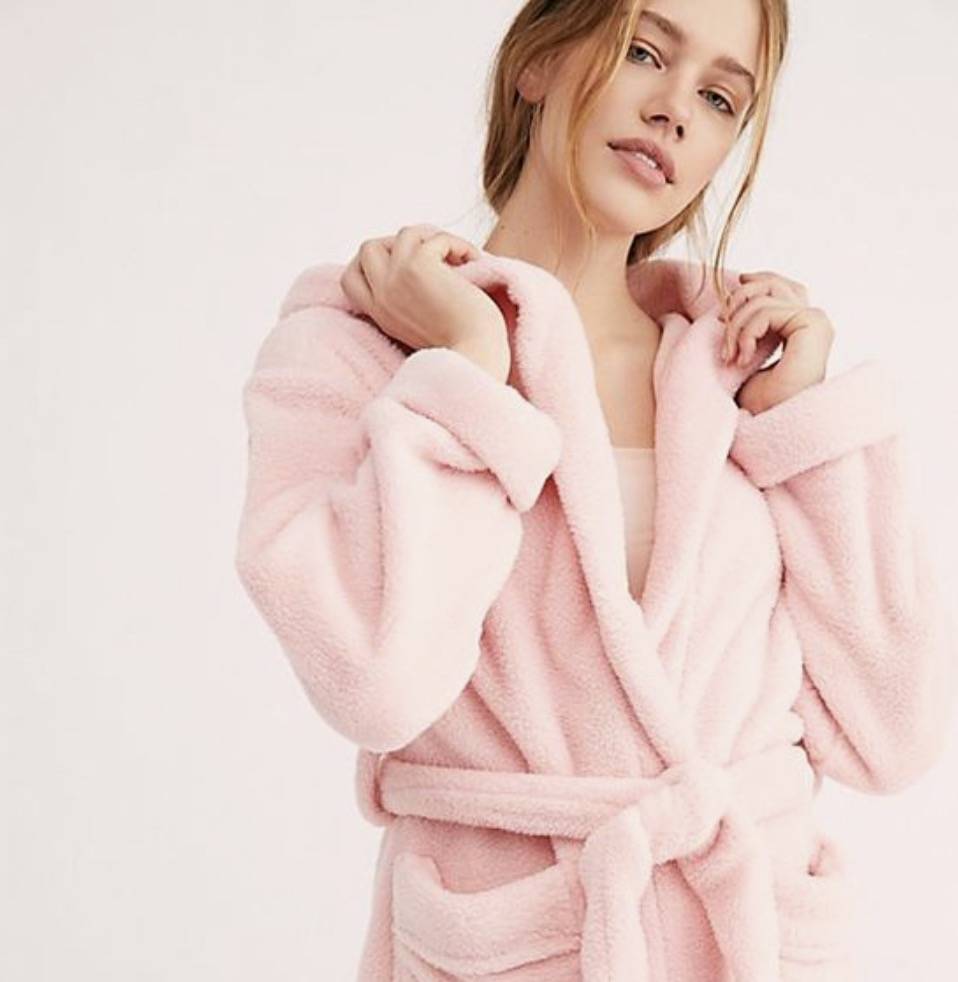 Maybe I'm part nudist, but after giving birth I found myself wearing more open front robes. They are super comfortable, make nursing really easy, allow for great skin-to-skin bonding and make it easy for you to change your pads. I recomend gettign 2, so you have aback up when the 1st one get dirty. Or maybe a heavy loop terry one and a lighter cotton voil one.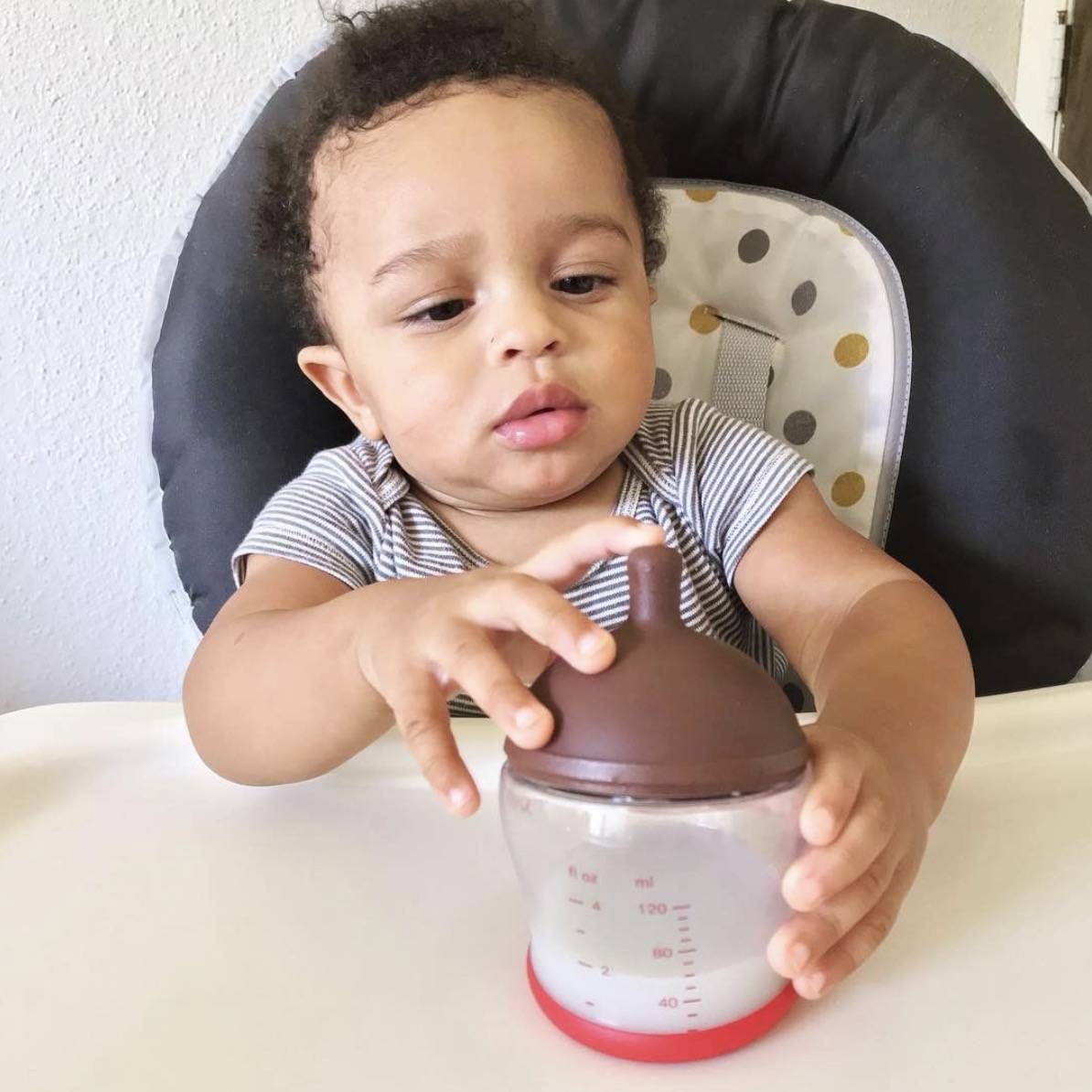 These are the bottles I used & I would use them again, but to be honest I have love hate relationship with these. I love that they offer dark nipples on request, the are low flow nipples, the rubber non-skid bottom and they are 100% free from BPA and phthalate & the clear plastic nylon bottle is very scratch resistant. BUT the top doesn't stay on, the nipples leak sometimes, the rubber bottom stretches out and the weird shape doesn't fit in anything designed for a bottle.


⬇️ Skin Care ⬇️
Click Photos Below To Purchase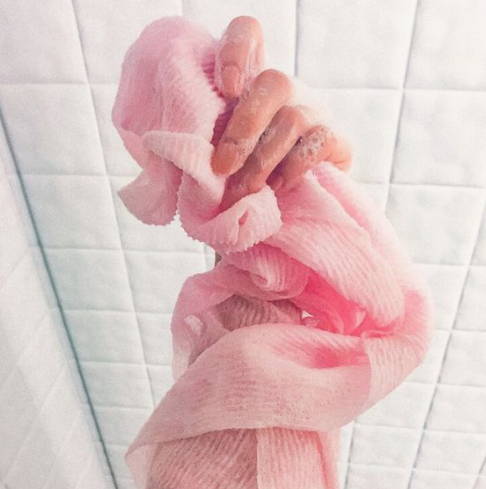 I'm obsessed with these! If you love the body scrub spa treatments or if you have lots of dead dry skin anywhere your body then this is for you. This nylon towel is textured to easily scrub away all the dead skin leaving behind gorgeous, healthy glowing skin. be careful or else you'll scrub a hole in your skin. You MUST moisturize after with your favorite lotion and coconut oil.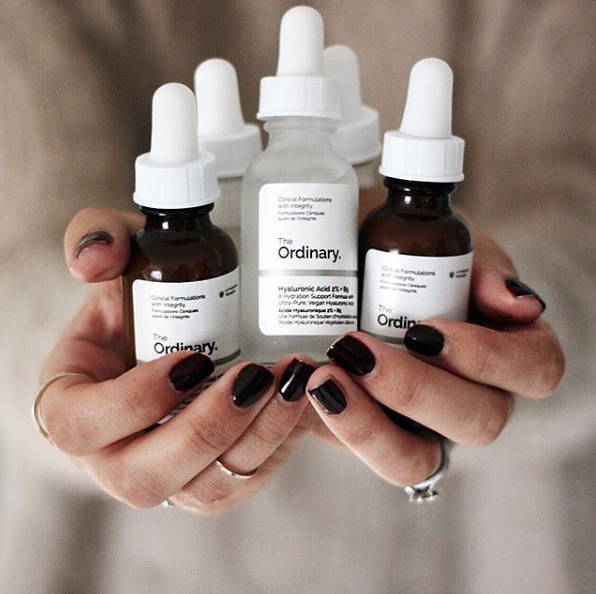 Vitamin C Suspension Serum
When my esthetician told me to start using vitamin C serum I didn't think I would see much of a difference. BUT having used after the 1st week I was totally hooked. Vitamin C is an effective antioxidant that brightens the skin tone and reduces the appearance of signs of aging. I use it every night now. I wash/exfoliate, then toner, followed by moisturizer & finally vitamin C serum or Erase blemish cream.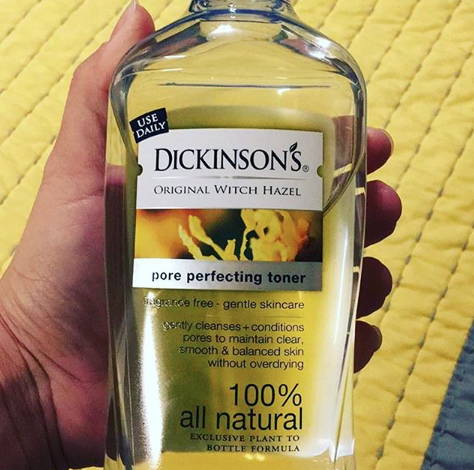 Dickinson's Witch Hazel Toner
If and when I can I always try to use the most natural skincare and health products possible. Dickinson's Witch Hazel is the only 100% all natural toner Oil-free, non drying, for all skin types. the best part is it has no alcohol and used witch hazel. Applying witch hazel to sensitive skin may be beneficial in the treatment of inflamed, irritated or broken skin.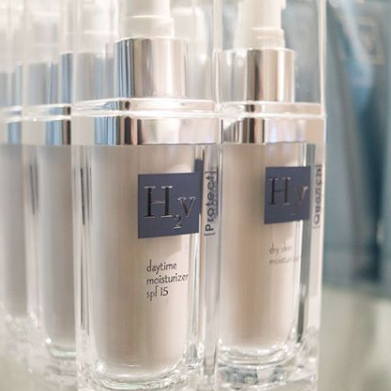 Burke William's Erase Blemish Serum
I have struggled with blemishes most of my life. After I started going to Burke Williams's Spa I found this serum with hydroquinone and kojic acid. This Stuff is pure magic, but be warned it's strong and a little goes a long way. Just a dab before bed to lighten and brighten the skin is all you need.



⬇️ Hair Care ⬇️
Click Photos Below To Purchase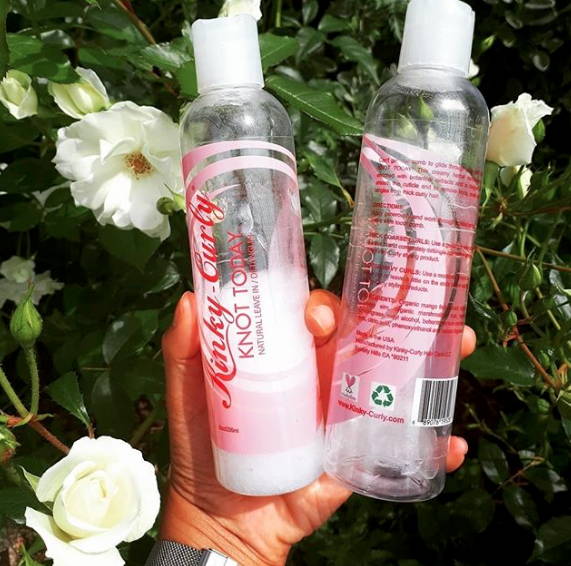 I use this on my daughters hair. When she was really little I only used coconut oil and as she grew into a toddler and needed something more mositurizing I started to use this. It's very light and doesn't weigh her hair down too much. I love that all of the ingredients are natural and it's a great bath time detangled too.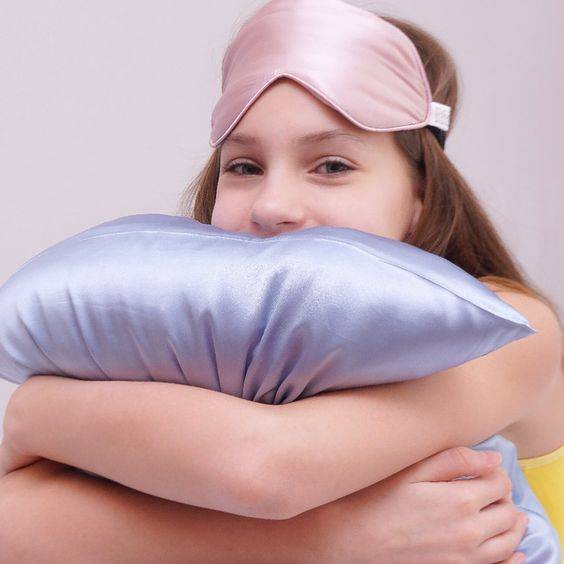 Sometimes after a long day I just can't tie up my hair. All I want to do is crash. Or if I'm taking a cat-nap these are a life saver. They are super silky and have an invisible zipper so the pillow is completely incased. I love these for my daughter because her hair is so delicate and I can't wrap a scarf on her head, but these keep her hair moisturized and help prevent a bald spot from forming.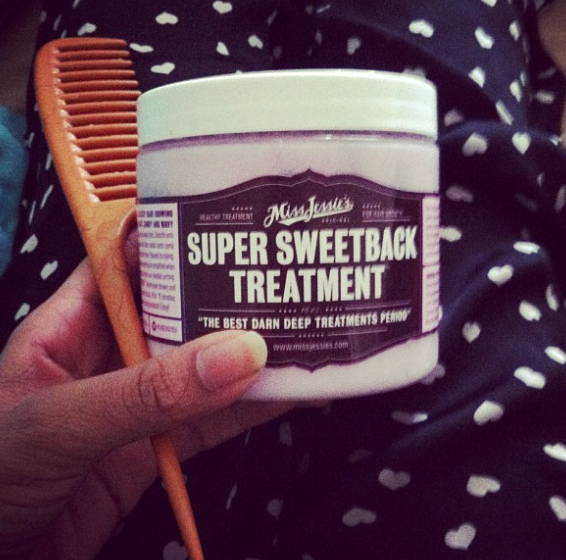 Miss Jessie's Super Sweetback Treatment
Okay. To be honest I don't always care for my hair the way I should. I use to hate wash day because I had to detangle the nest I had cultivated all week. That was until I found this sweetback treatment. It works miracles the way it loosens up all my coils and helps me detangle my mohawk like a pro.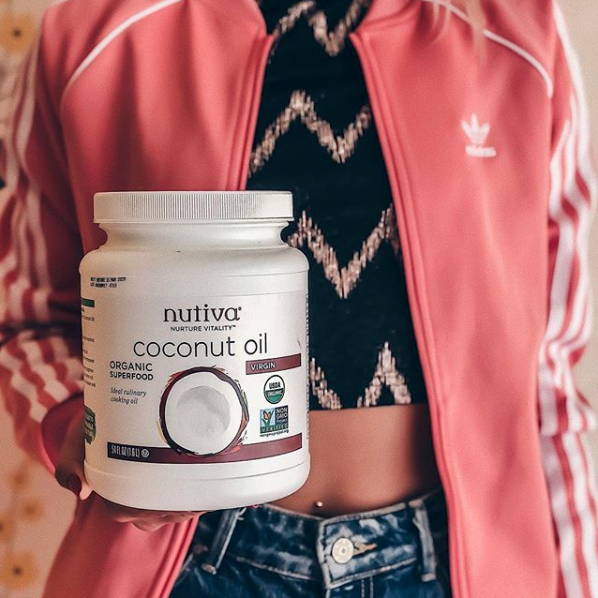 Nutiva Organic Coconut Oil
I am 100% team Coconut Oil. I love this stuff! I use it in the bath tub, on my hair, when cooking or baking, in salad dressing, on cuts and burns etc. Nutiva is by far my favorite. It has a beautiful smell and is super refined from non-GMO, Sustainably Farmed Coconuts. They also have flavored coconut oils like garlic and non-dairy butter.


⬇️ Womens Wellness ⬇️
Click Photos Below To Purchase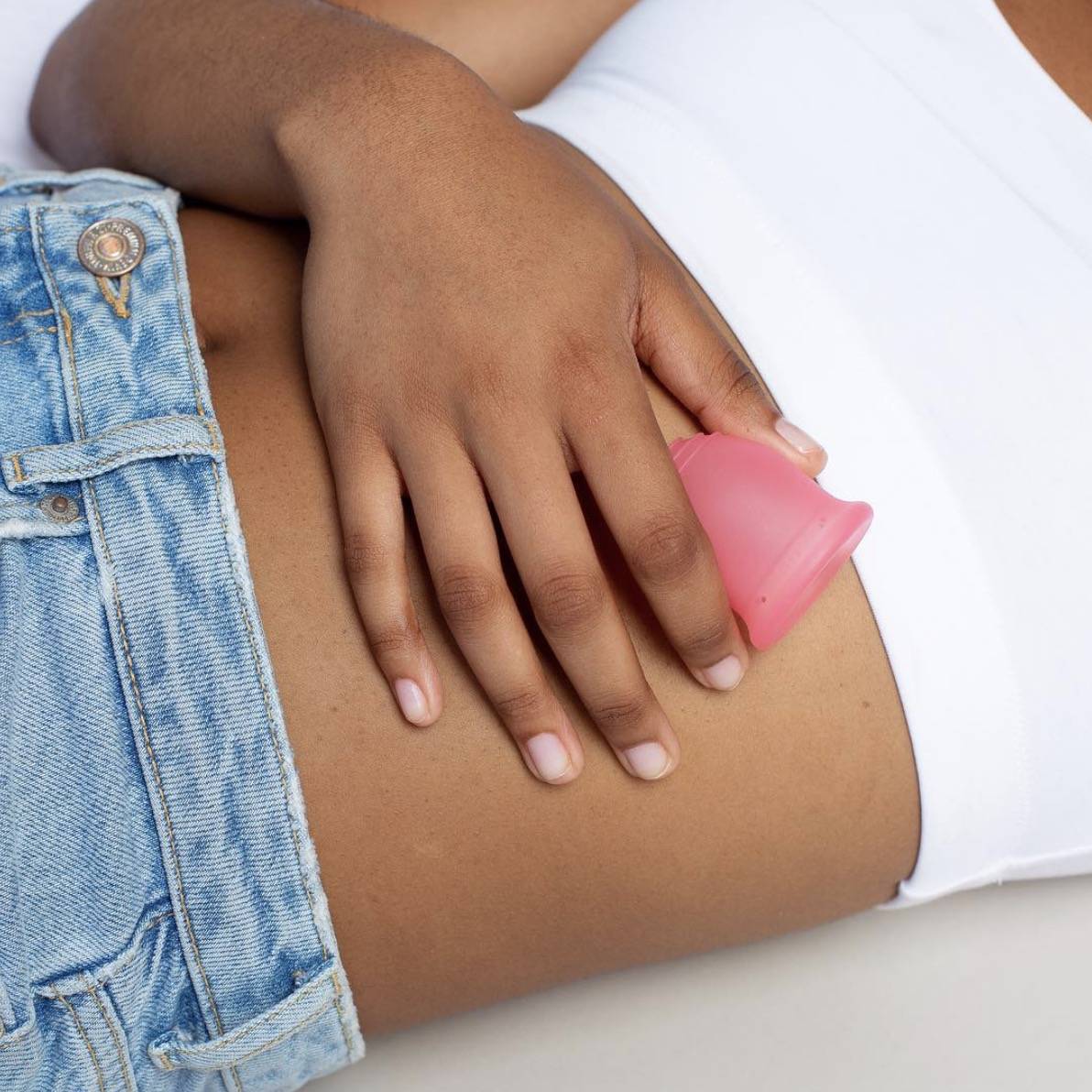 I know what you're thinking. Yuck, gross, Never! To be 100% honest I use to think the same thing when I heard of a menstrual cup. I've tried every possible alternative pads, tampons and ever special undies. But these Lena cups are a period game changer!!! Once in they magically make my period disappear and I feel invincible. My period no longer ruins any of my plans. Thanks Lena!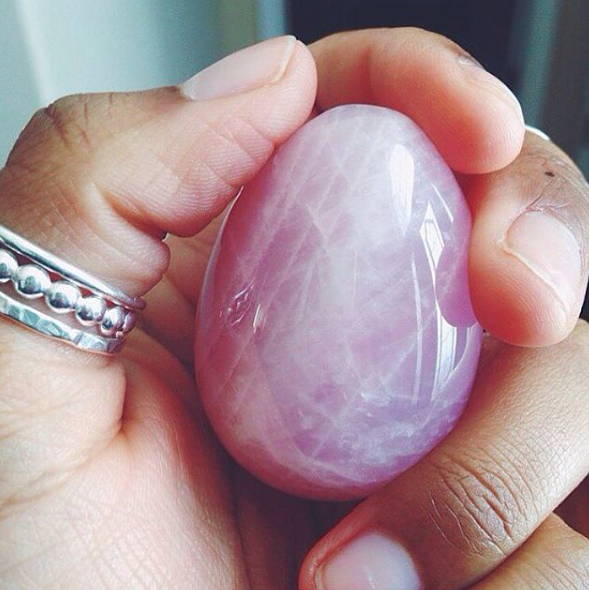 "Yoni" is a Sanskrit word for the female genitalia that means "sacred space." The Yoni Egg is a great tool for kegel exercises, better orgasms and more fulfilling sex. I started using Yoni eggs a few years ago and absolutely love them. If you are just starting out make sure you get the large or medium size egg & I recommend the rose quartz gemstones because it opens the heart and is mesmerizingly beautiful.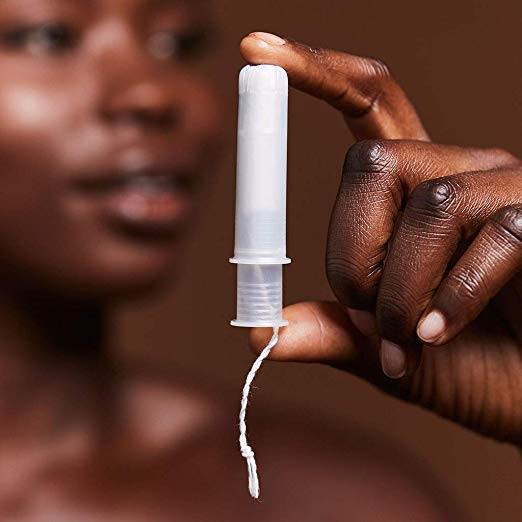 Cora Organic Cotton Tampons

If the idea of using a Lena Cup scares you, then you must at least use organic cotton panty liners & tampons. Cora pads & tampons are free of chemicals , as well as chlorine free and fragrance free. They use non-GMO 100% organic cotton and 1 box of pads or tampons is donated. Which provides menstrual products and education to girls in need so that they can stay in school during their period.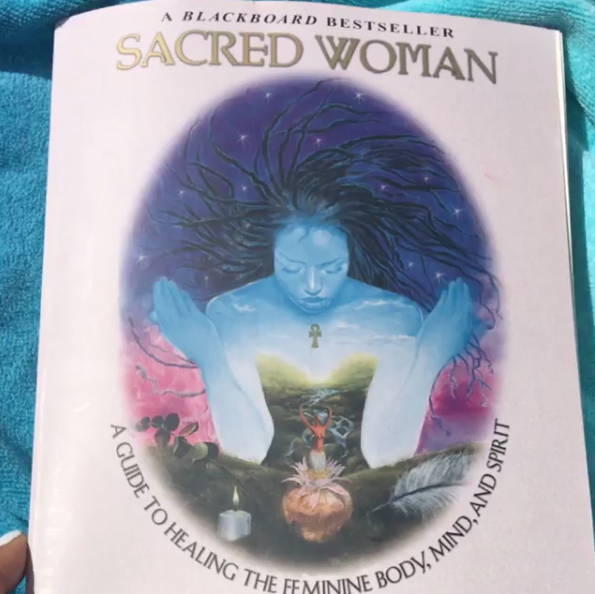 Sacred Woman By Queen Afua
My husband gave me this book while we were dating. It wasn't at all the birthday gift that I was expecting, but It's one of my favorite books I own. Queen Afua is a nationally renowned herbalist, natural health expert, and dedicated healer of women's bodies. I love her all natural approach to healing yourself physically, mentally and spiritually.